A number of years ago, while wintering in South Texas, I found these uniquely beautiful blown glass beads in a craft market. 
Since then, I've been on the hunt to find acrylic fusing material that would compliment the tones of gold, bronze, copper, green and brown that are interwoven in the beads.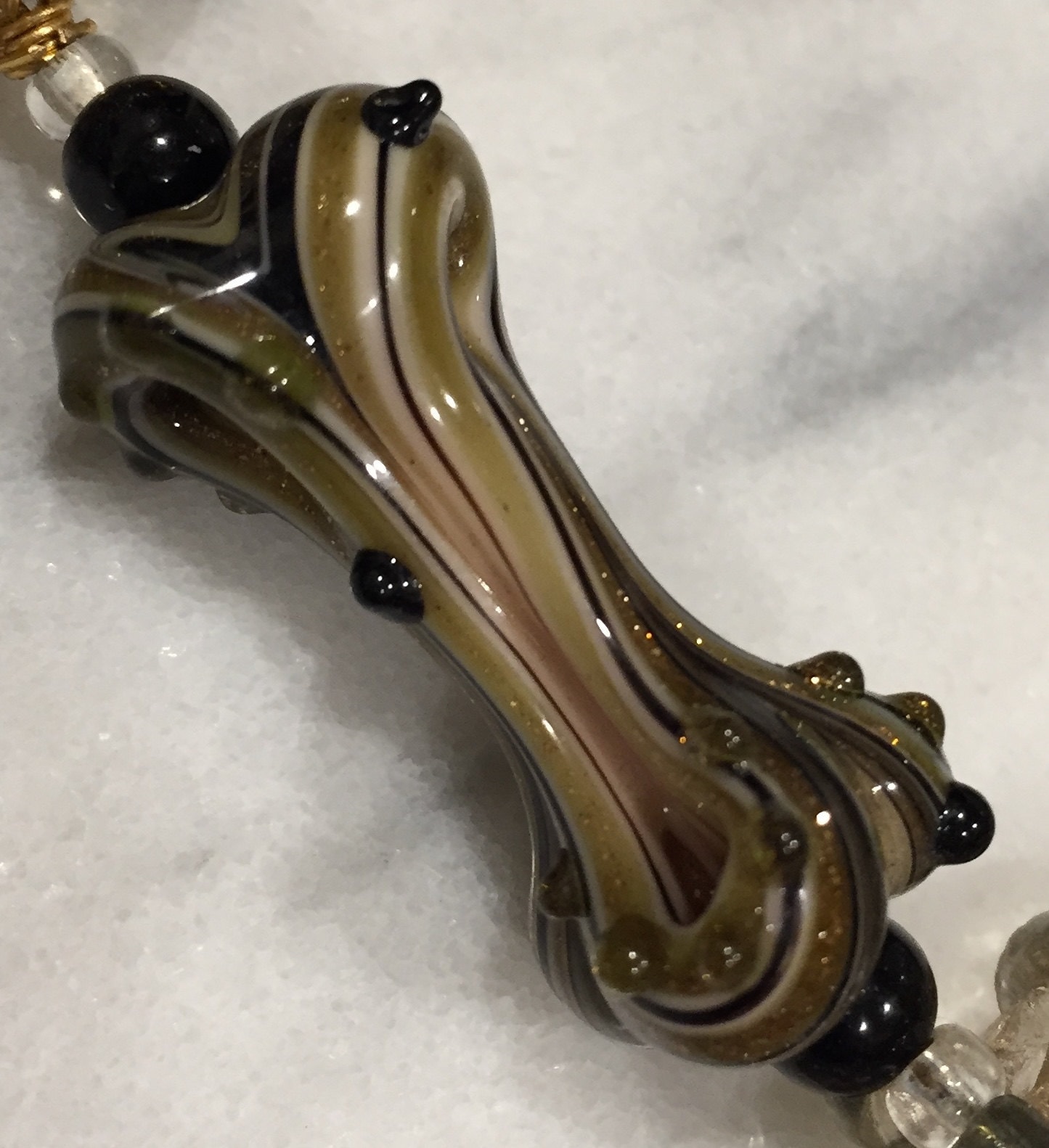 •
Last summer, I finally found a few types of crushed glass and acrylic beads that appeared to have the color tones I was looking for.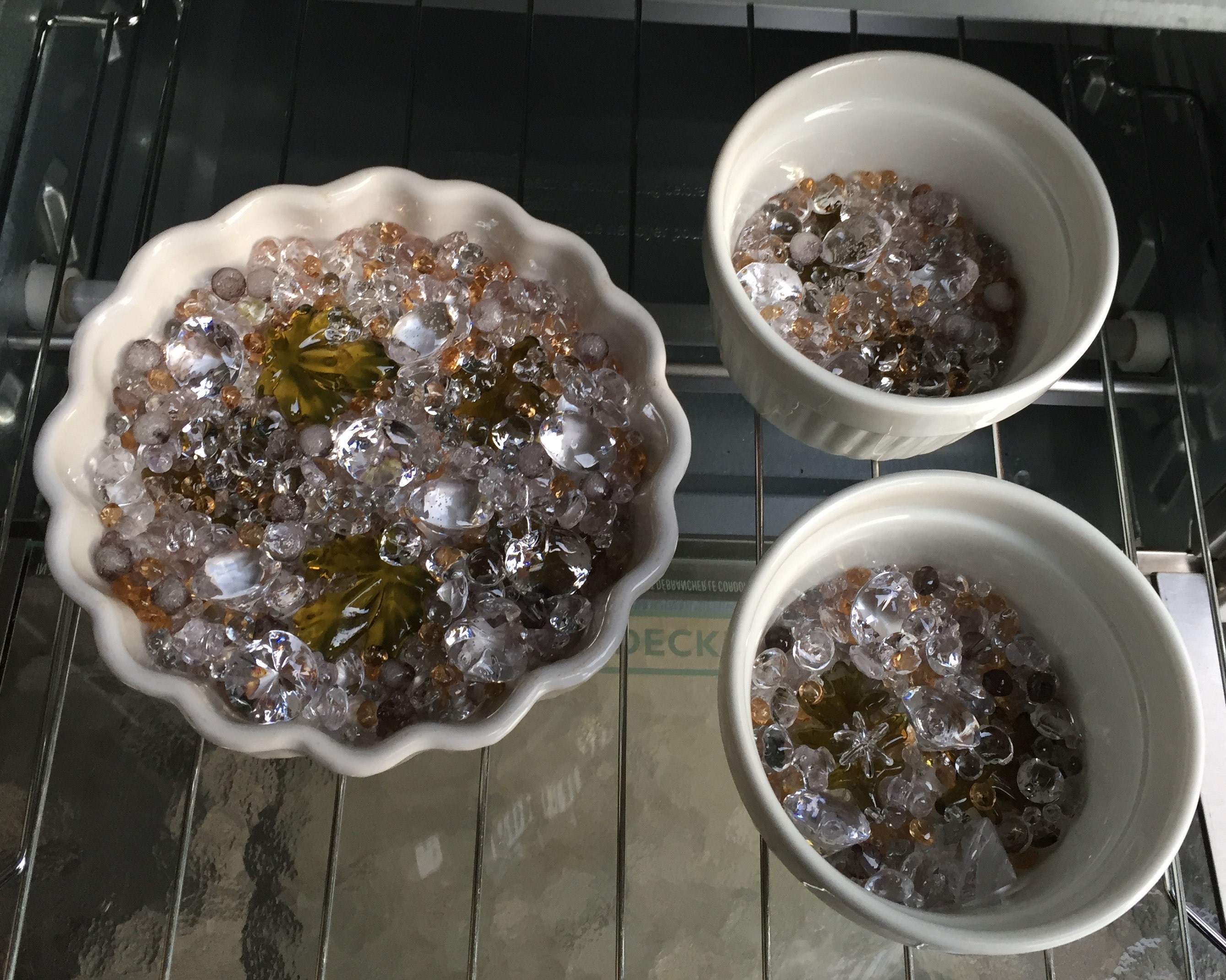 •
I've now created a sun catcher that highlights all the different shades and tones of color I was hoping to achieve.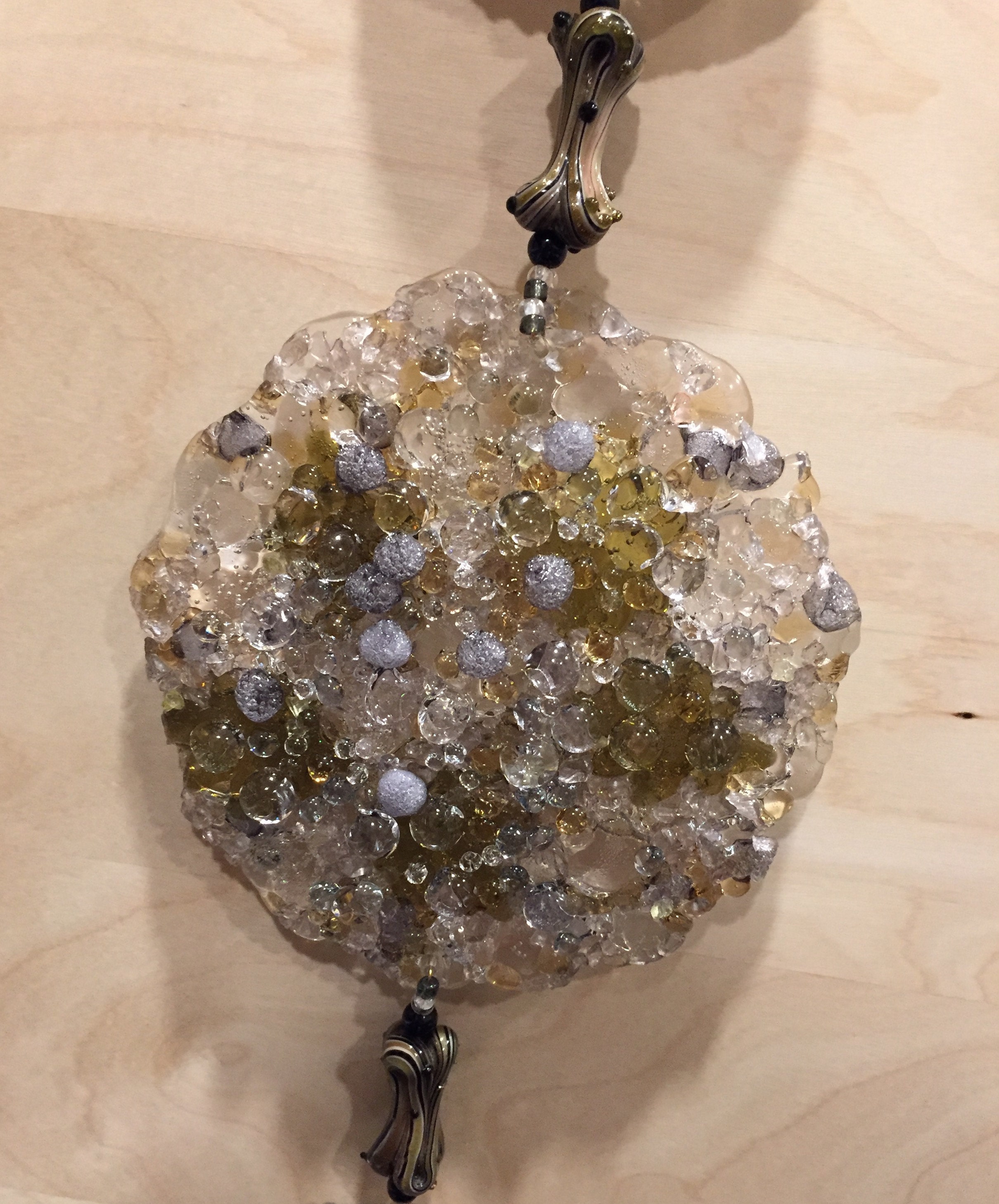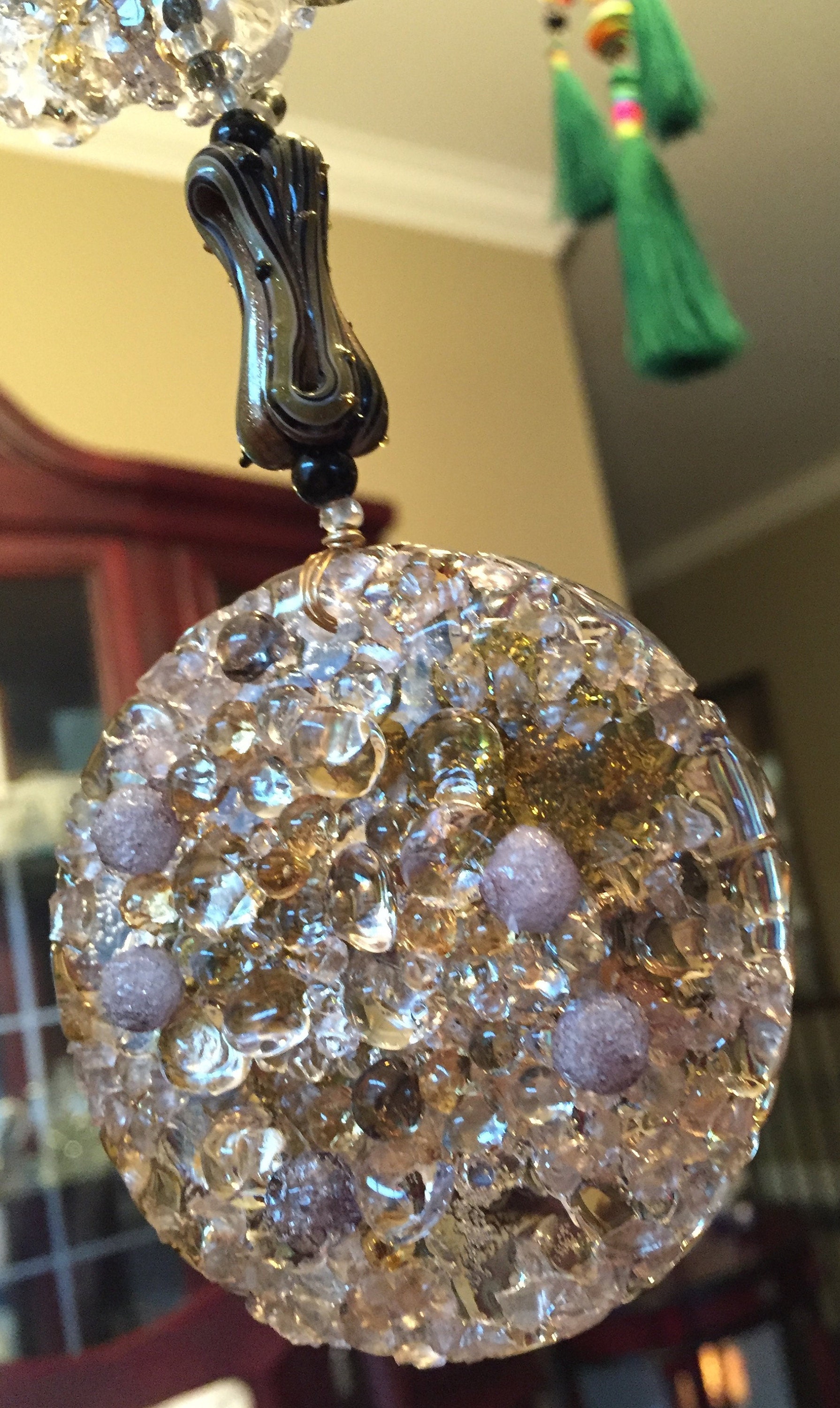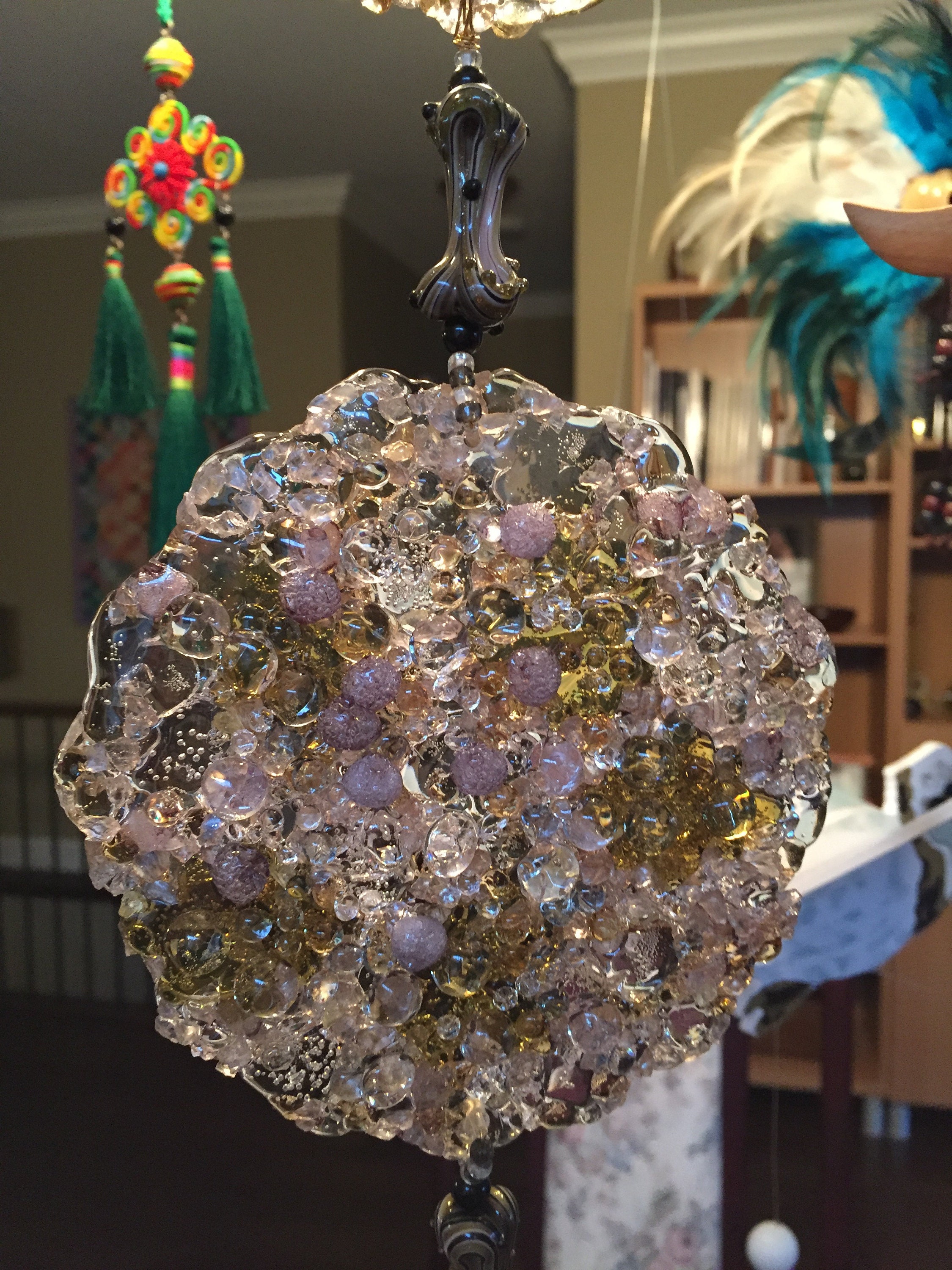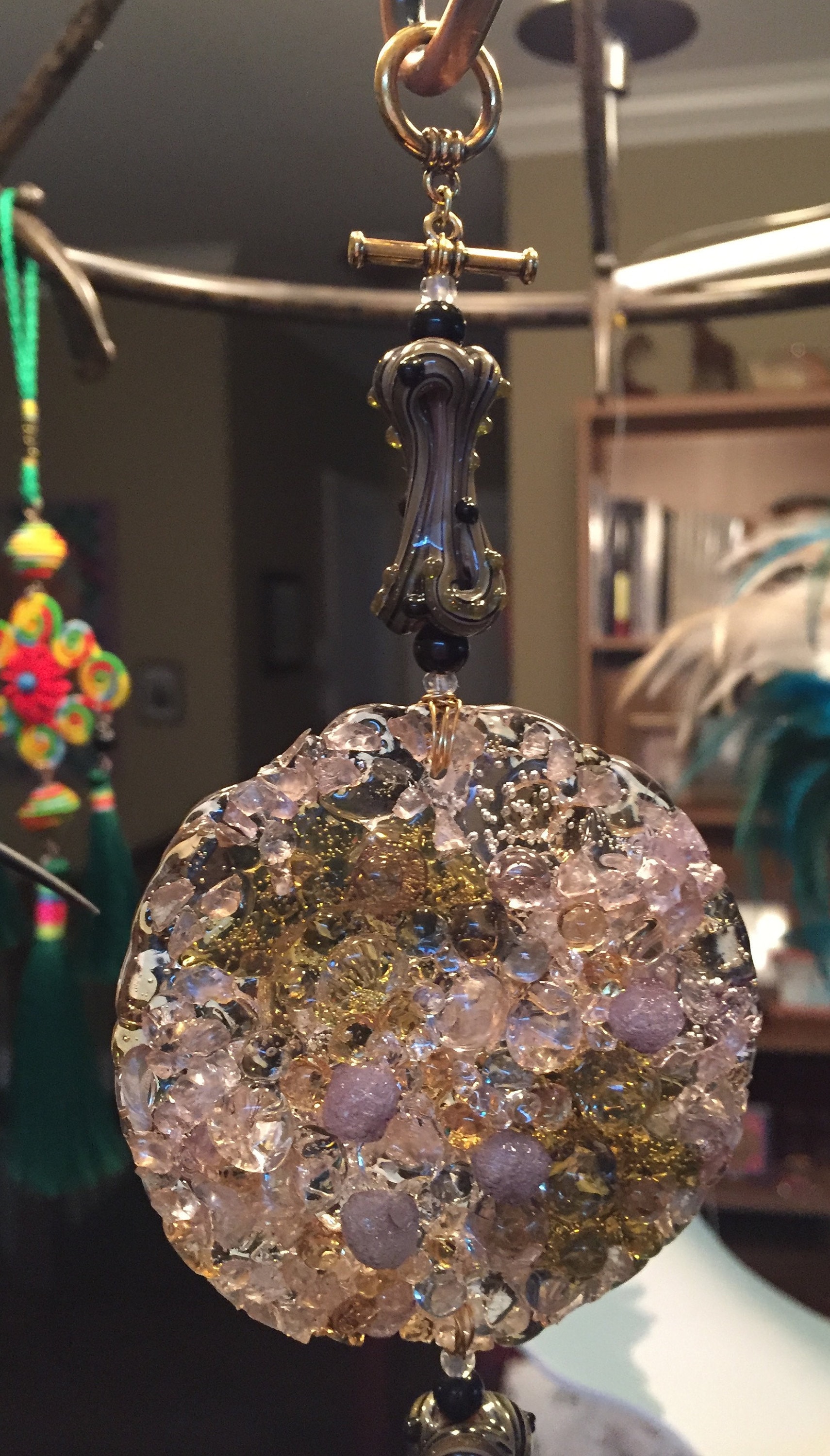 •
I can't wait to see it in some actual sunlight. It will no doubt shimmer!