I have been quite intrigued lately with how to sell my whatnots beyond my Facebook Page, Etsy store and Facebook Marketplace.
While Etsy has been great for making it possible for me to start my online whatnot sales business, it is a tad limiting when it comes to in-person sales and online sales for people who just want an easy way to buy my whatnots. 
Etsy actually gave me the solution this week through their offer of a free trial website for a personallized online shop for my business. I've now set it up, and linked all the whatnots I have in inventory to the new TypewiseWhatNotShop.com web page.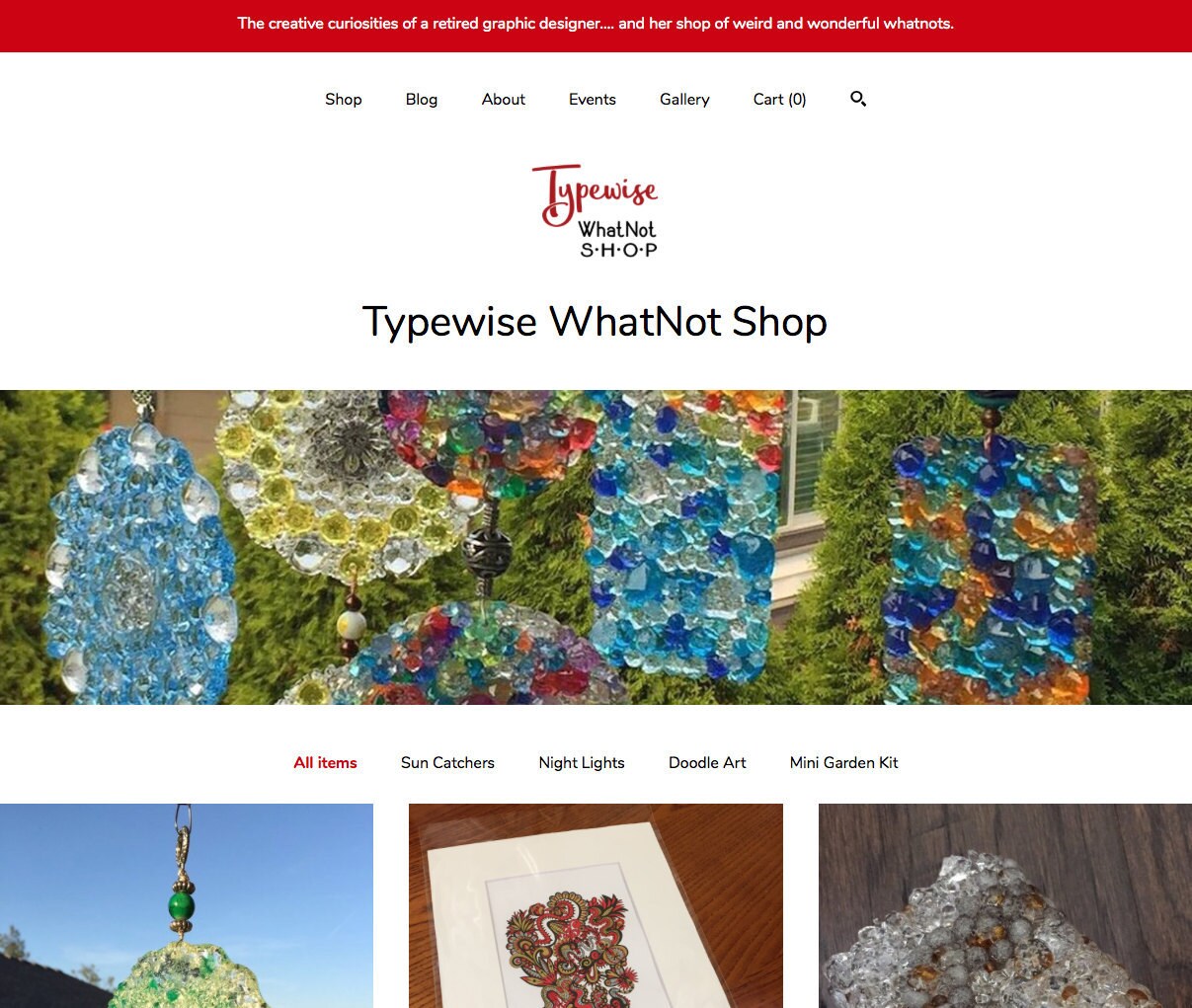 Etsy also put me onto Square . . . a credit card scanner that will make it possible for me to accept credit card payments locally and in person. And the Square App and reader also links directly back to my online inventory. Easy peasy!
I'm still waiting for the card scanner to arrive and can't wait to see how it works. The reviews from friends and family who already use it are great.
In the meantime, I'm hoping this new online store is something my fans will enjoy using to view and buy my whatnots.
LORI
PS... Check out my Gallery! It features a whack of whatnots that have found new homes since I created them.